Say "Cheese!"
Equal parts indulgent and rich, it's hard to find someone who doesn't love warm, melty cheese. Even the lactose-intolerant will take risks to indulge in a bite of its gooey goodness.
From baked tarts to toasted loaves and even the light buttercream frosting on your favourite cupcakes, here are some of our cheesilicious recipes that can be learnt at our BELLS Baking Studio in Singapore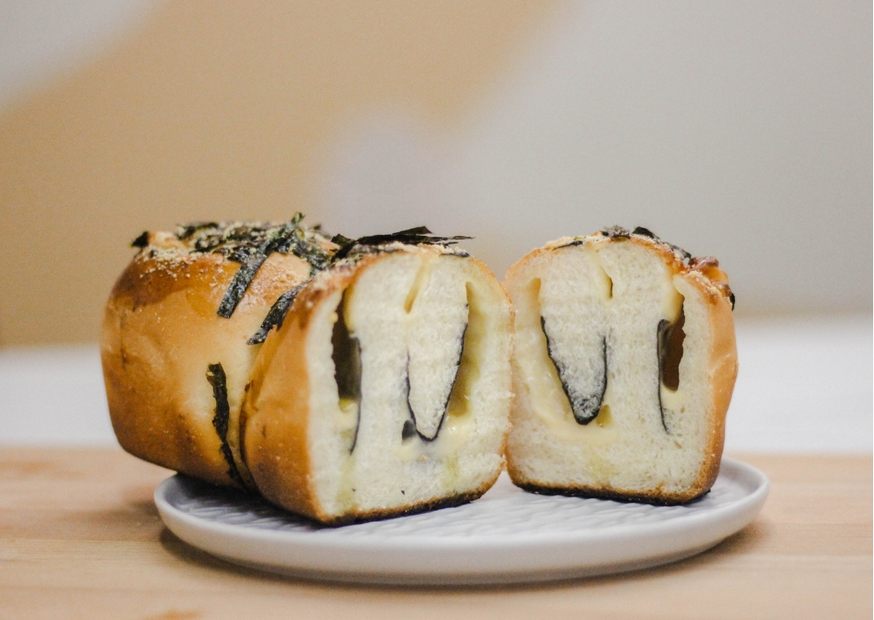 Seaweed Cheese Loaf
Starting things off, we have our classic BELLS Baking Studio Breads and Tarts Course with a cheesy twist.
Seaweed & cheese may strike you as a novel combination, but it's actually a tried and tested pairing.
The briny seaweed brims with glutamic acid, giving it the same "umami" taste as dairy and cheeses. It can also help temper the cheese's "tang", allowing its more sweet or fruity notes to shine.
The final savoury product has a distinct Japanese flair, but it's actually pretty easy to master!
Sounds like a perfect breakfast staple? Join our baking courses in Singapore to start your mornings with some homemade seaweed cheese loaf.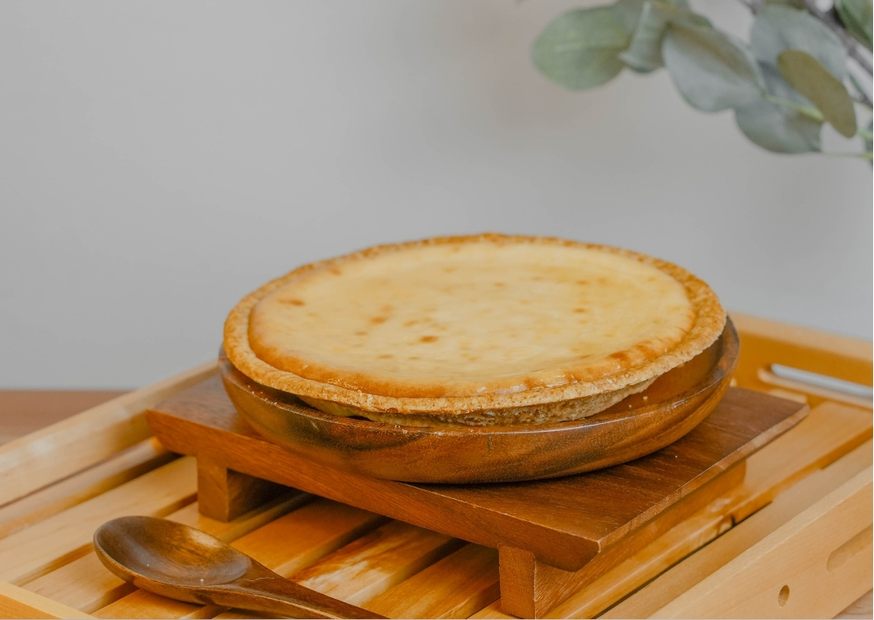 Burnt Cheese Tart
Who can forget the grip this had on Singaporeans back in 2017, characterised by the snaking queues outside the now-defunct BAKE's Cheese Tart, Hokkaido Baked Cheese Tart and Lavender Bakery?
Spawning iterations such as salted egg, taro and even chocolate, it was a sold-out dessert enjoyed by many and a popular choice of baked goods that Singaporeans went to lengths to purchase, even as far as Johor Bahru!
Bring back those fond foodie memories by baking your very own Hokkaido burnt cheese tart! Imagine a melty concoction of sweet and savoury cream cheese paired with a golden buttery, crumbly shortbread crust for the ultimate indulgence.
We know you can already smell the aroma of burnt cheese coming from a baking studio in Singapore.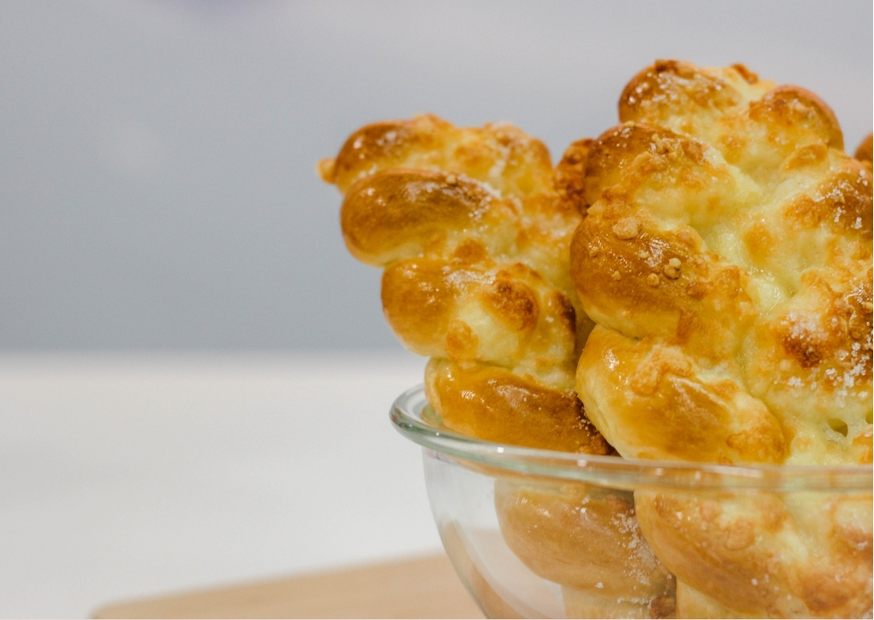 Cheese Plaited Bun
The humble cheese bun is commonly found in neighbourhood bakeries and high-end patisseries. Plain but deceptively flavourful, add your own twist and jazz up its appearance with a plaited bun!
All it takes is to form strips of dough and weave them around to form a braid. Top with a copious sprinkle of cheddar cheese, and serve it toasty warm! This is one of our learner's favourite recipes during baking lessons in Singapore.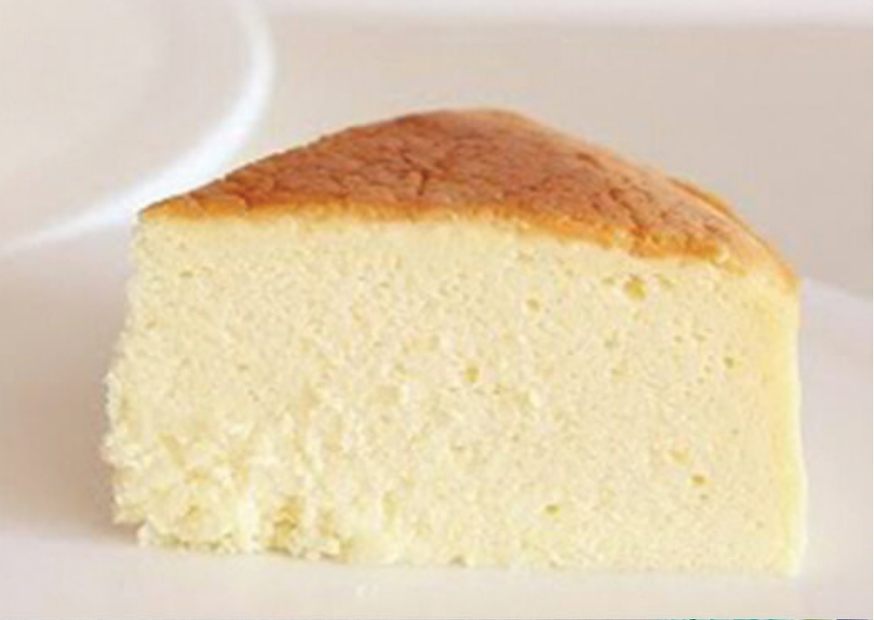 Japanese Cotton Cheesecake
Next, we have the creamy and fluffy Japanese Cotton Cheesecake that's perfect for a sweet touch after a savoury meal.
A distinct Japanese twist on the beloved cheesecake, it has a light and fluffy texture akin to a soufflé while retaining that rich, cheesy flavour.
Don't let its innocent looks fool you! It takes a bit of expertise to master that bouncy texture, but we'll guide you along every step with professional help! But don't worry. The in-house Master Chefs at our baking studio in Singapore will help you learn hands-on.
Once you've mastered the art of Japanese Cheesecake, keep things simple with a dusting of powdered castor sugar or top with delicious cut fruit to add some vibrant colour!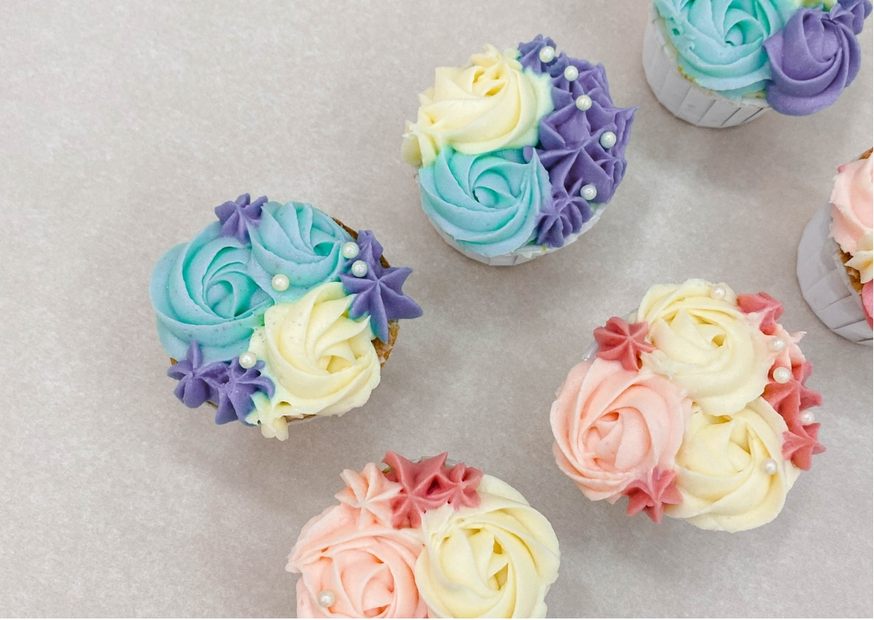 Yuzu Cupcakes with Cream Cheese Frosting
Yuzu, a mild citrus, is hugely popular in East Asia, such as Japan. Think a lighter but still tart lemon! When infused into a moist and sweet cupcake and paired with cream cheese, the tartness helps to cut through the creaminess and leaves a light aftertaste!
Dainty cupcakes means it's a great addition to any occasion – a kid's bake sale, a housewarming gift with a personal touch, or a new menu item that's sure to sell like hot cakes for a home baker!
—
Fancy yourself a certified cheese-lover? Looking to add a savoury twist to your favourite bakes and sweets? Look no further than BELLS Baking Studio Singapore!
Join our baking courses in Singapore and we'll teach you the recipes each and every step of the way so that you can have fun, destress and also master the art of baking cheesy goodies!